Toxin Binder Probiotics Hepatogenic Herbs Feed Supplement
We manufacture, supply & market toxin binders probiotics hepatogenic herbs feed supplement The strong formula of the same not only helps in binding of toxins in feed also prevents fatty liver thus a healthier cattle , poultry , aquatic & equines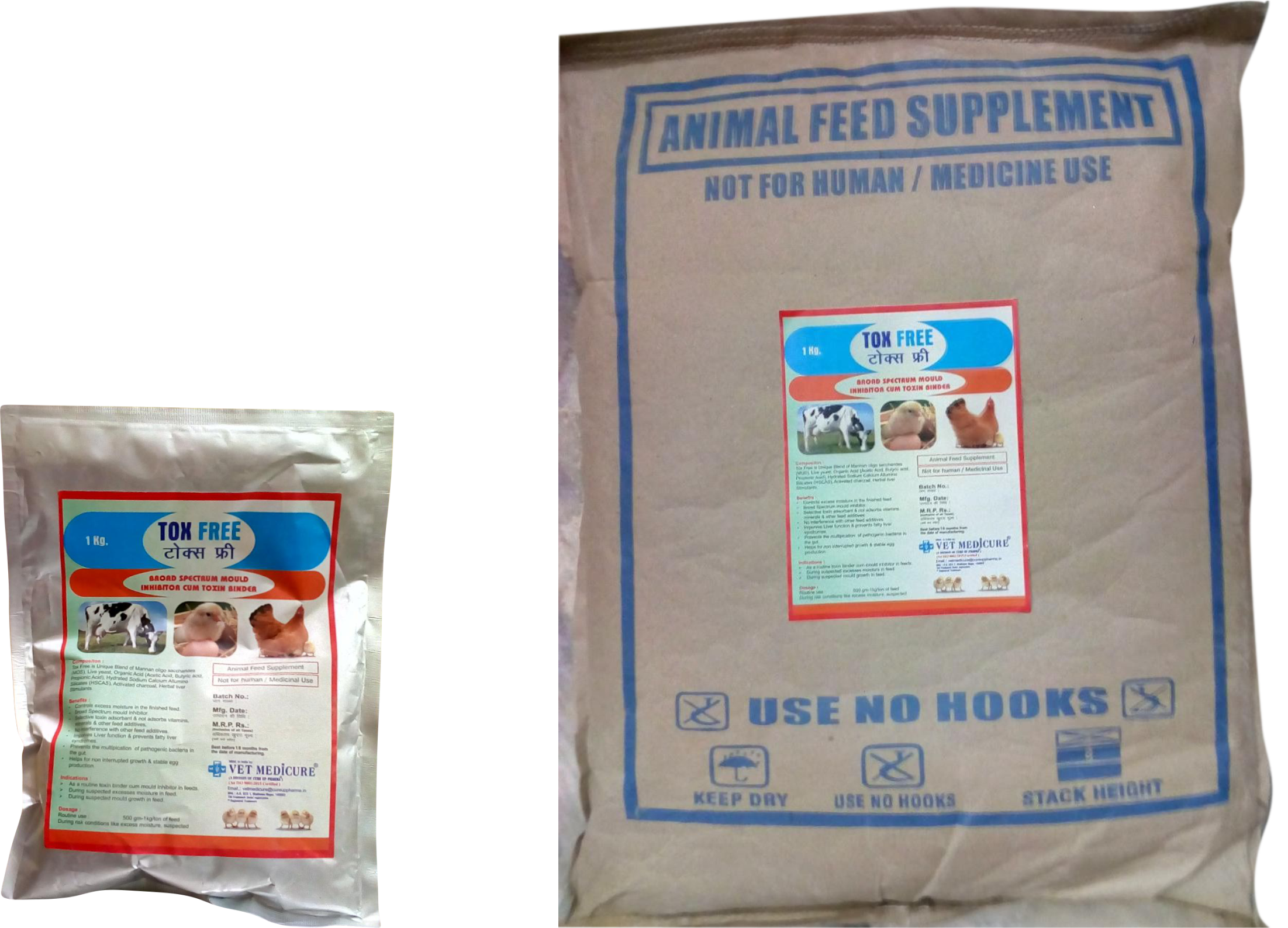 Toxin binders with probiotics hepatogenic herbs powder feed supplement
We are one of the accredited Manufacturer, Marketer, suppliers & exporters of Toxin binders with probiotics hepatogenic herbs Animal Feed Supplement. These Feed Supplements are processed using high quality ingredients that are sourced from reliable vendors of market .. Premium quality material is used for packing these supplements so that their quality and shelf life remains intact. This is marketed by the brand name TOX-FREE.
This is available in pack sizes of 1 kg pouch pack & 25 kg bag pack.
This is available for franchise in unrepresented areas.