Calcium Feed Supplements
We are leader in manufacturing supplying & marketing of Calcium liquid Feed Supplements. Calcium Feed Supplement is available in single strength & double strength. Due to its innovative formula its is in high demand in market.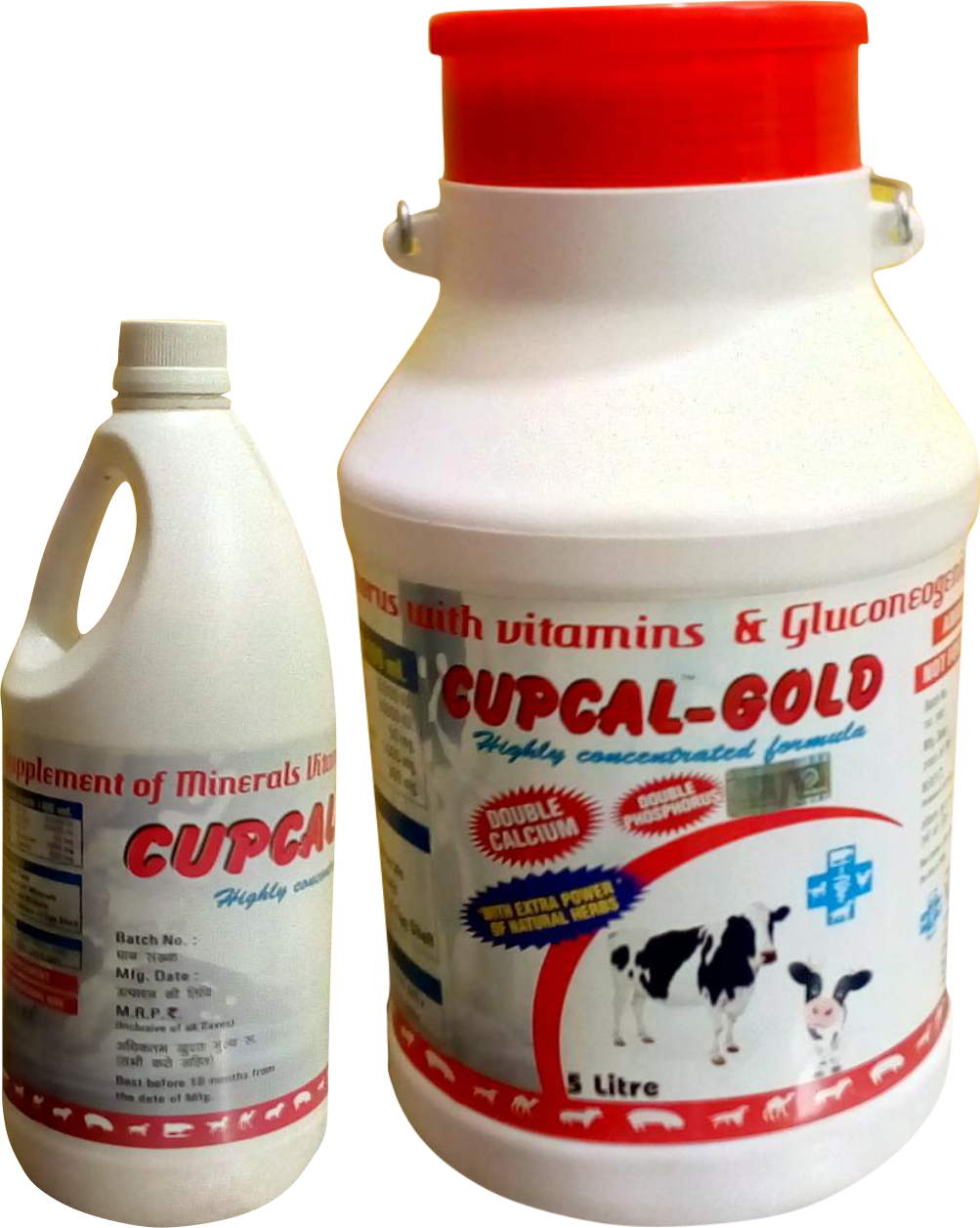 Calcium liquid feed supplement
Calcium liquid feed supplement is available in 1 liter bottle & 5 liter Dolu . due to its unique formula it give god results in enhanced milk yield. Calcium is obtained from validated vendors to give you best and consistent results. This is marketed under the brand name CUPCAL GOLD . This is available for franchise in unrepresented areas.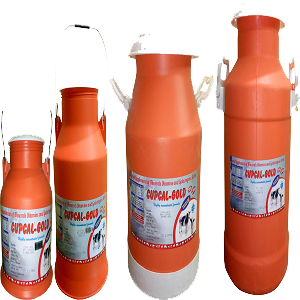 Calcium liquid milk cans Feed Supplements
We are one of the accredited Manufacturer, Marketer, suppliers & exporters of Calcium liquid milk cans Animal Feed supplements. These Feed Supplements are processed using high quality ingredients that are sourced from reliable vendors of market . Premium quality material is used for packing these supplements so that their quality and shelf life remains intact.This product is being marketed as CUPCAL-GOLD. This is available in four pack sizes of
5 liter milk can
10 liter milk can
20 liter milk can
40 liter milk can
This is available for franchise in unrepresented areas